A rediscovered portrait of Henrietta-Anne of England: music, portraiture, and the arts at the Court of France
The portrait of a young lady richly adorned and holding a songbook is kept in the Bouges castle (Indre). In 2012 (Mélanges Massip) I could identify the music (Michel Lambert's air " J'avais passé près d'un jour sans la voir ", first published in 1666), the model (Henrietta-Anne of England, Duchess of Orléans), and the painter (portably Jean Nocret, portrait painter and interior decorator of the royal family). In this article I present also a diversity of literary as well as figurative " images ", according to which Henrietta is transformed into a " heroine " and even into a dazzling " star " of the Sun-King's Olympus, a kind of constantly renewed incarnation of different mythological figures, and even deities.
Ce portrait de jeune dame richement parée, tenant une feuille de musique, est conservé au château de Bouges (Indre). En 2012 (dans les Mélanges Massip), j'ai pu identifier l'air de Michel Lambert représenté ("J'avais passé près d'un jour sans la voir"), publié pour la première fois en 1666, le modèle (Henriette-Anne d'Angleterre, duchesse d'Orléans) et le peintre (probablement Jean Nocret, qui fut le peintre attitré de la famille royale). Dans cet article, je présente aussi bien des portraits littéraires que visuels de la princesse où elle est transformée en héroïne, voire en astre au milieu de l'Olympe du Roi Soleil, incarnation constamment renouvelée de différentes figures mythologiques et divines.
Fichier principal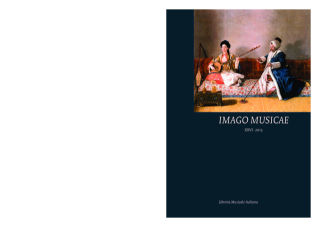 2013-14_Getreau_Henrietta_ImagoMusicae.pdf (4.81 Mo)
Télécharger le fichier
Origin : Explicit agreement for this submission