Vers une archéologie préventive au Yémen
Preventive archaeology, rescue archaeological operations and actions for heritage protection have been increased in Yemen these last decades. Local authorities have quickly realized the danger of modern town and country planning on the preservation of the scientific knowledge of the past. Otherwise, lootings done against the current law on the protection of antiquities are increasing in parallel with the growing interest of art dealers.
This paper try to place the emergency scientific actions within the more traditional archaeological research, in comparison with the situation observed in France. The frame of the Yemeni law is also analysed in order to determine its value and its application. Recent operations are then presented, in the perspective of a more organised development of the preventive archaeological researches in Yemen.
L'archéologie préventive et les opérations de sauvetage archéologique et de protection du patrimoine se sont amplifiées au cours des dernières décennies au Yémen. Les autorités locales ont rapidement pris conscience du danger que pouvait représenter les aménagements modernes du territoire sur la préservation des connaissances scientifiques du passé. De même, les pillages opérés à l'encontre de la loi en vigueur sur la protection des antiquités se sont développés parallèlement à l'intérêt croissant des marchands d'art.
Le présent article tente de situer la place des actions scientifiques d'urgence au sein de la recherche archéologique plus traditionnelle, en comparaison avec la situation observée en France. Le cadre de la loi yéménite est également analysé afin de déterminer sa valeur et son application. Des opérations récentes sont ensuite présentées, dans la perspective du développement plus organisé des recherches archéologiques préventives au Yémen.
Fichier principal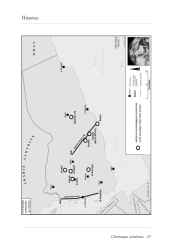 Arbach_et_al._2006_-_Vers_une_archeologie_preventive_au_Yemen.pdf (325.81 Ko)
Télécharger le fichier